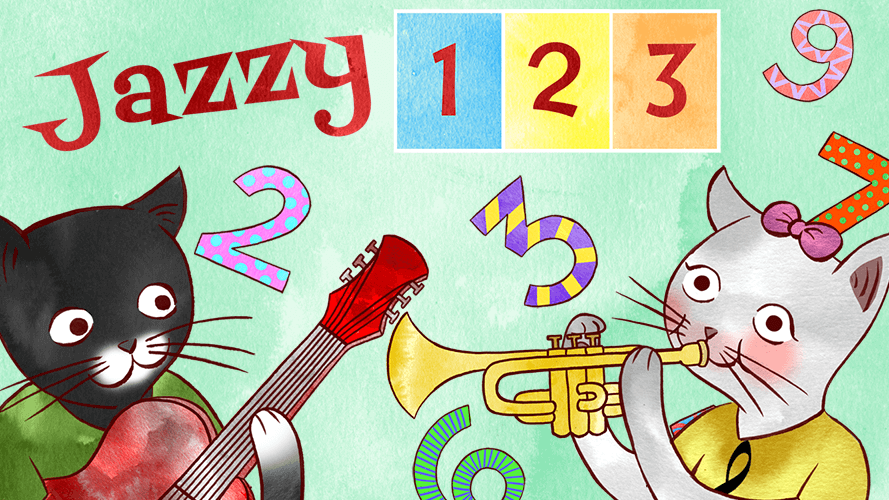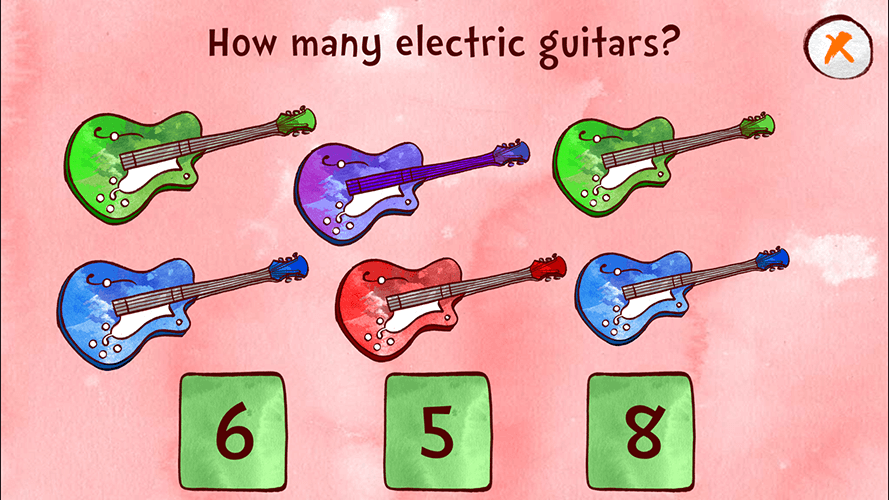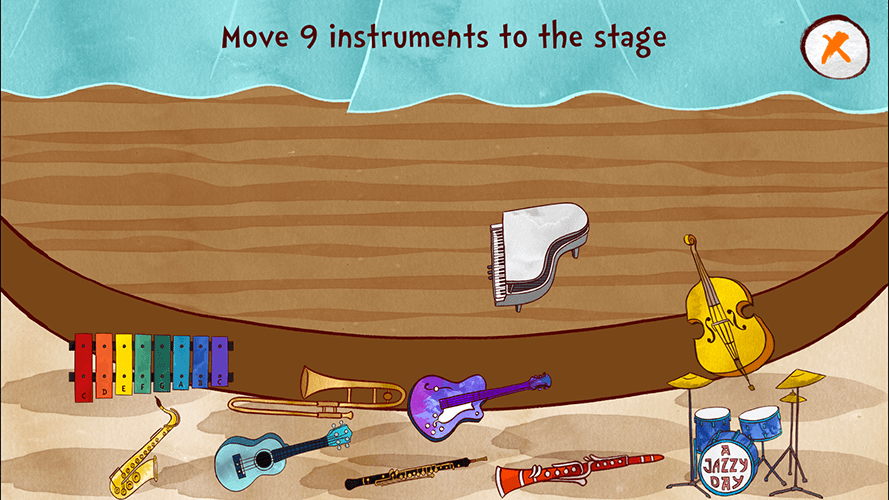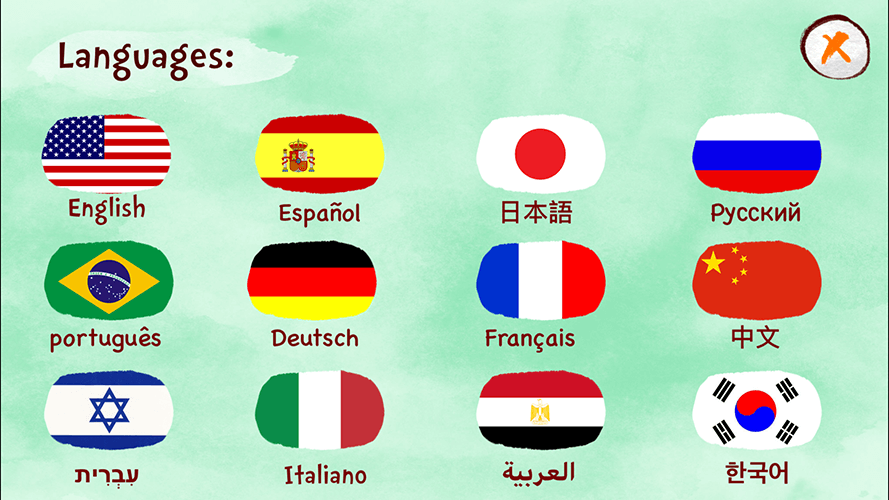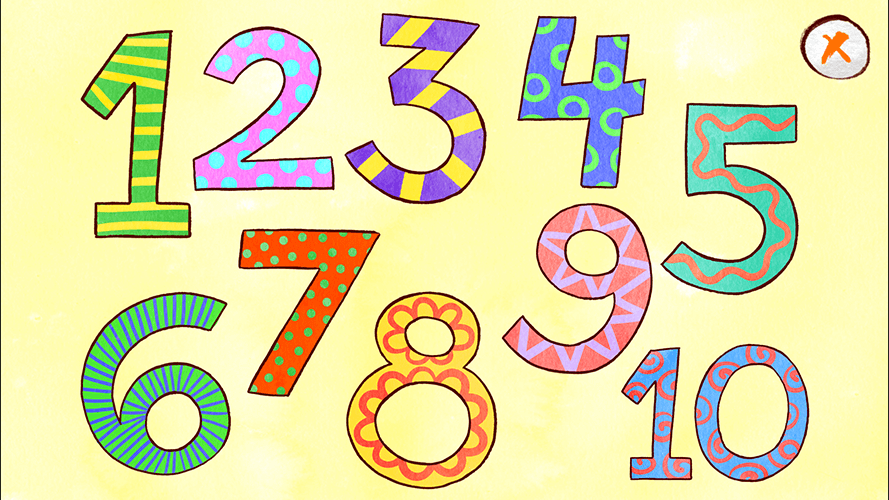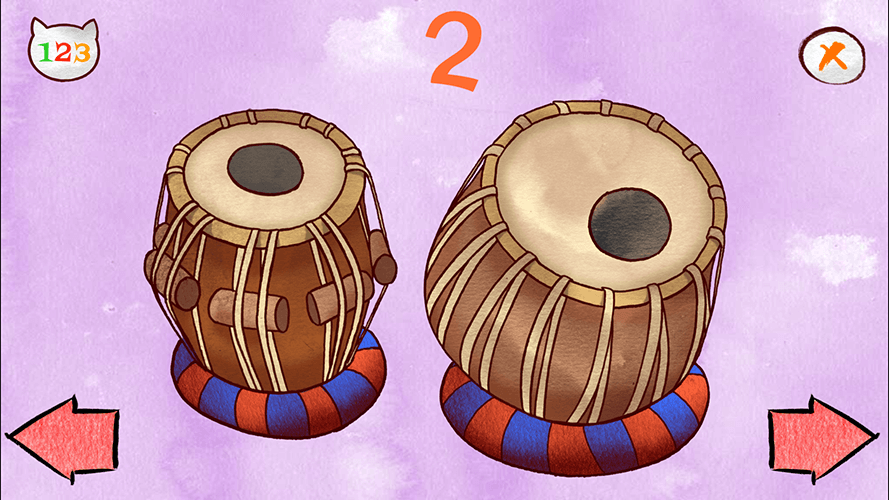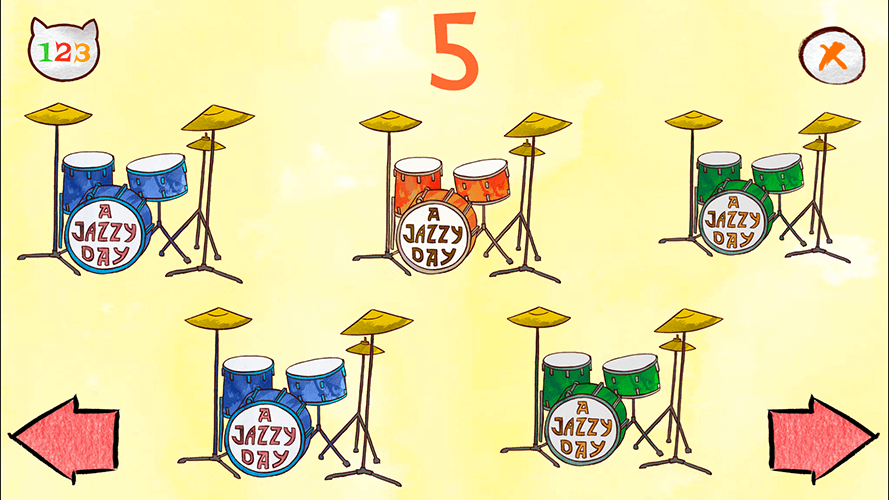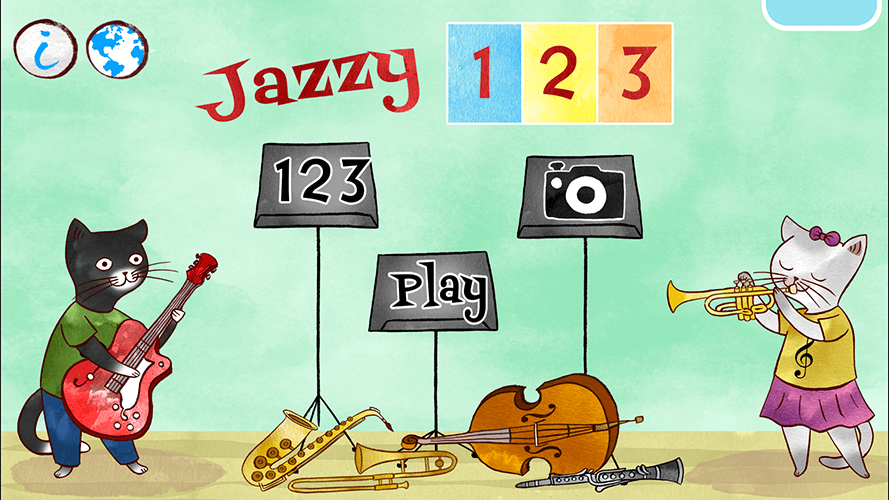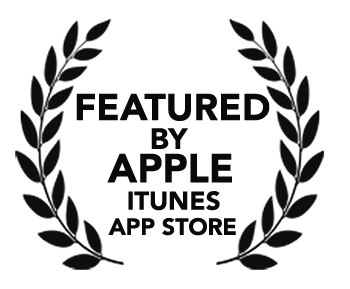 Learn about music instruments and numbers in a fun and interactive game.

 Learn how to count from one to ten in over ten languages
Offer your kids a new learning experience, as they are introduced to
 numbers and musical instruments.
You can test your child's knowledge with our fun game features.
Jazzy 123 comes with a fully dubbed translation in over ten languages 
(for a full list, scroll down)!
We want to help kids from all over the world learn about numbers and music, and
 now they can learn how to count in multiple languages!
CREATED BY PROFESSIONAL MUSIC EDUCATORS – DESIGNED FOR YOUNG KIDS
AWARDS:
• Featured as Apple's "New and Noteworthy" and "Staff Favorites" for Education
FEATURES:
• Interactive pages – tap the numbers and musical instruments to listen.
• Audio recordings of actual acoustic instruments played by professional musicians.
• Your child will learn how to count from one to ten.
• Your child will learn to recognize a flute, saxophone, trumpet, bass,
vibraphone and many more instruments by sound and sight.
• Vivid and colorful illustrations that every kid will love.
• Games : "How many instruments do you see?" and "Move (1-10) 
instruments to the stage"
.
• Take a picture with the musical kittens and share your photo!
• Very easy and simple to use – especially designed for little fingers.
• This app will teach and inspire your child to start playing a music
 instrument.
• Fun for children, and parents will enjoy watching their kids learn
 about numbers, music and languages!
SUPPORTED LANGUAGES:
Full list of languages included with Jazzy 123 download:
English
Spanish
French
German
Italian
Portuguese
Russian
Japanese
Chinese
Korean
Hebrew
Arabic