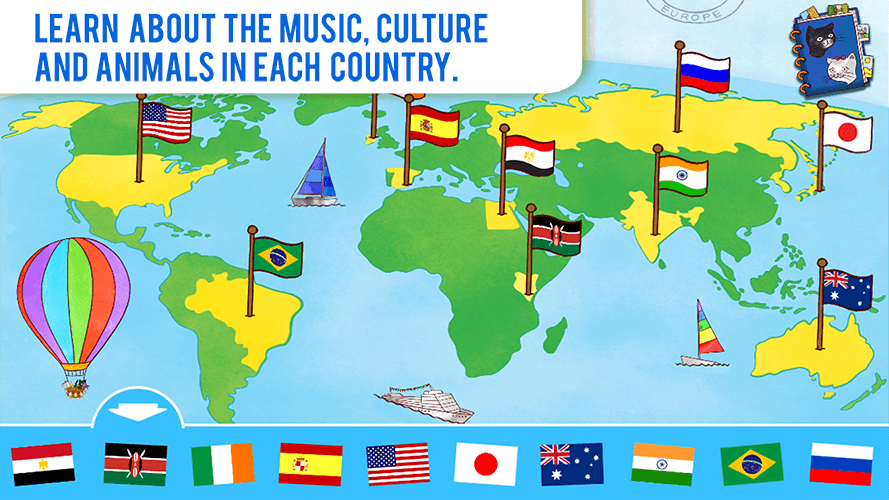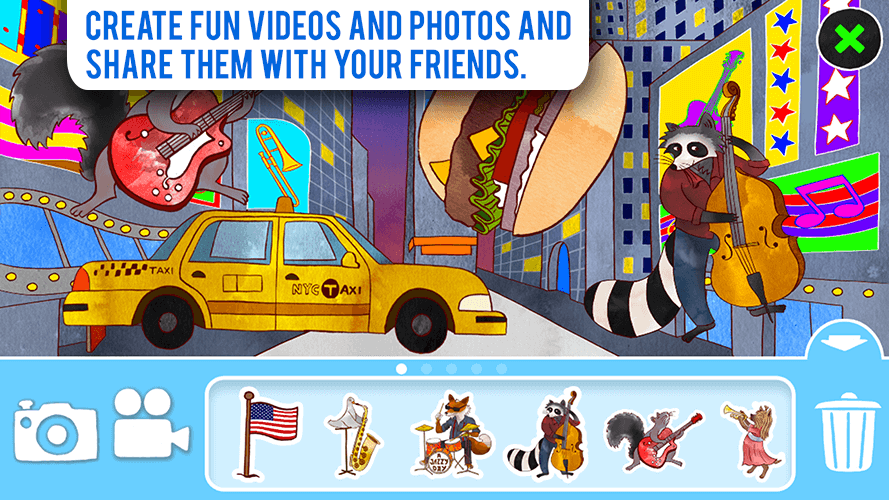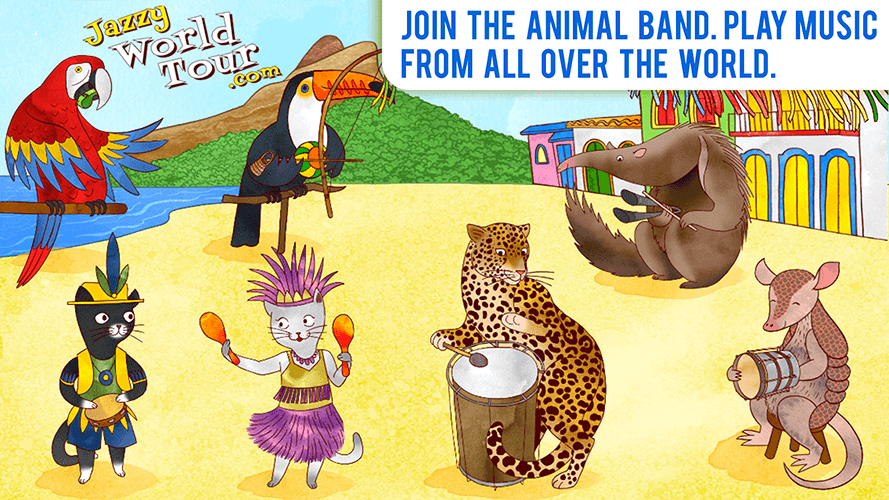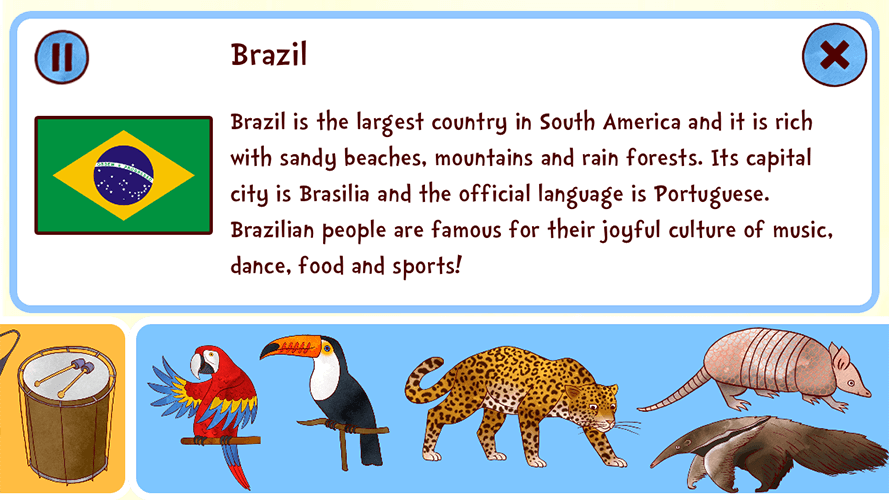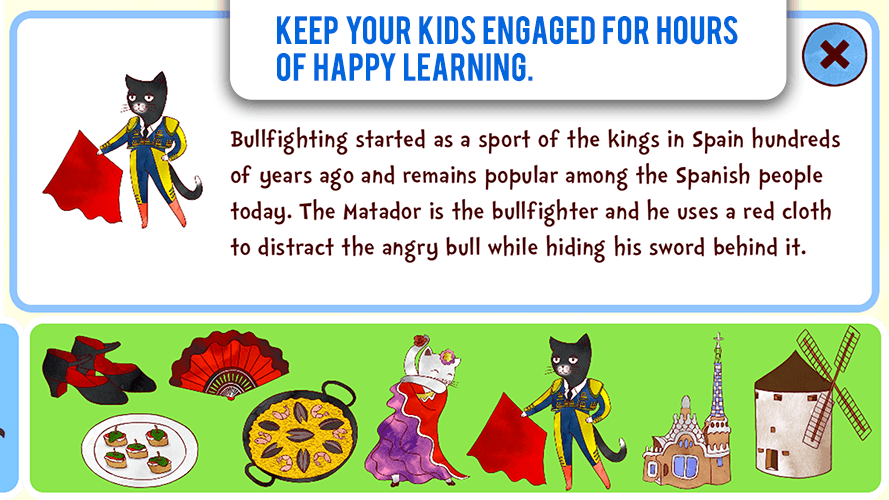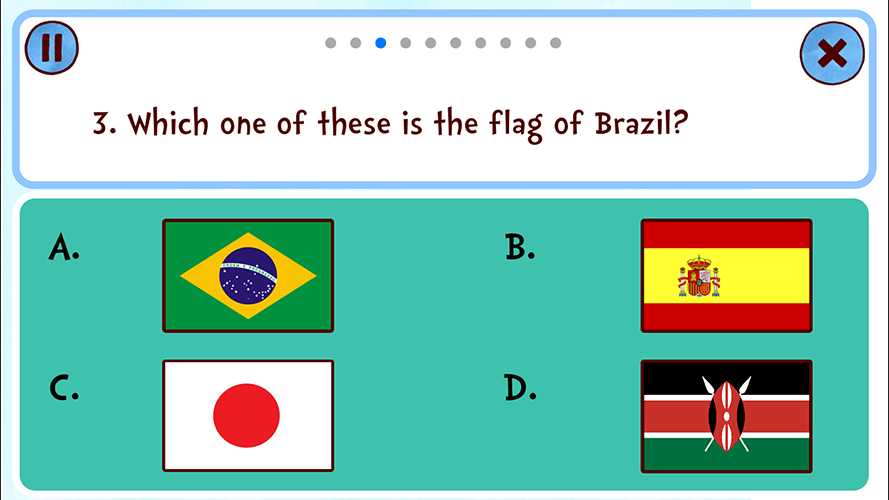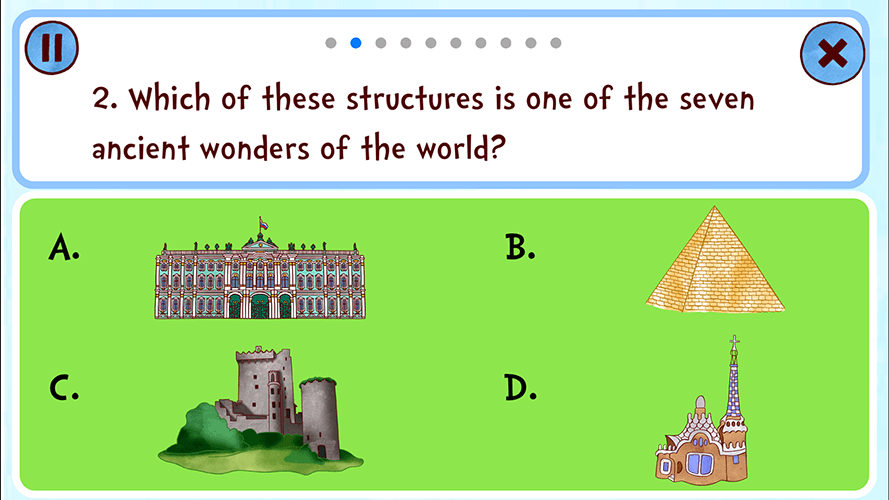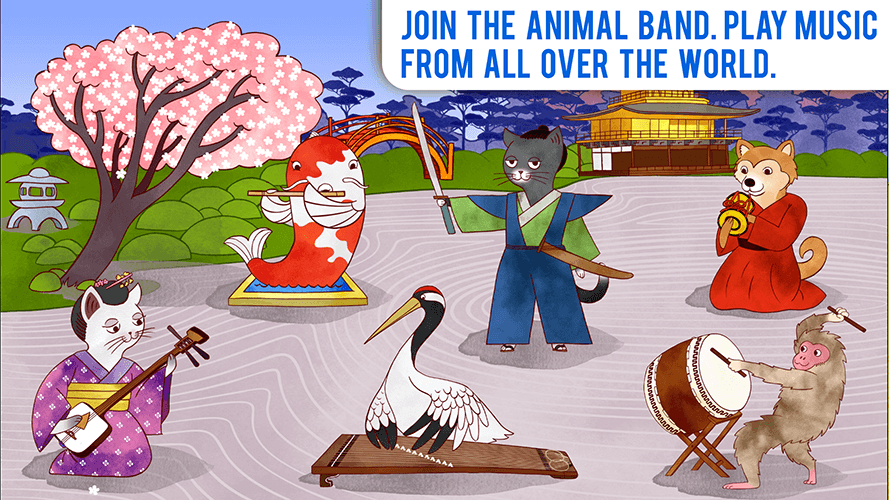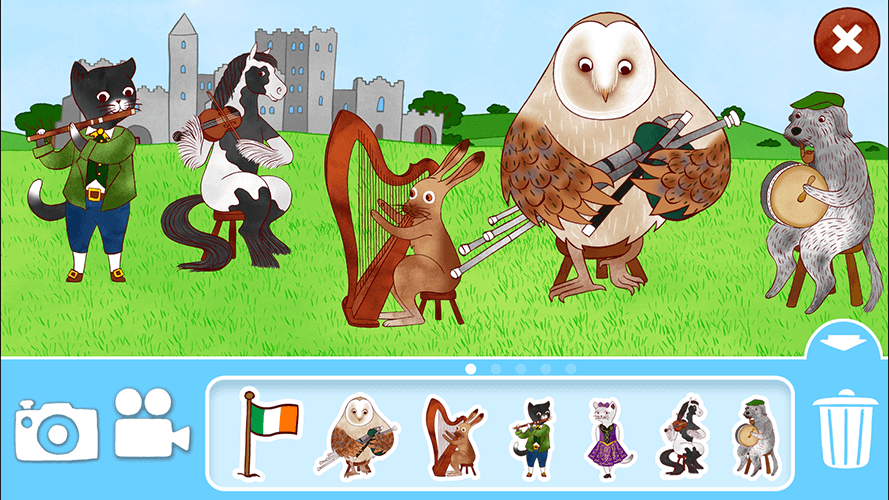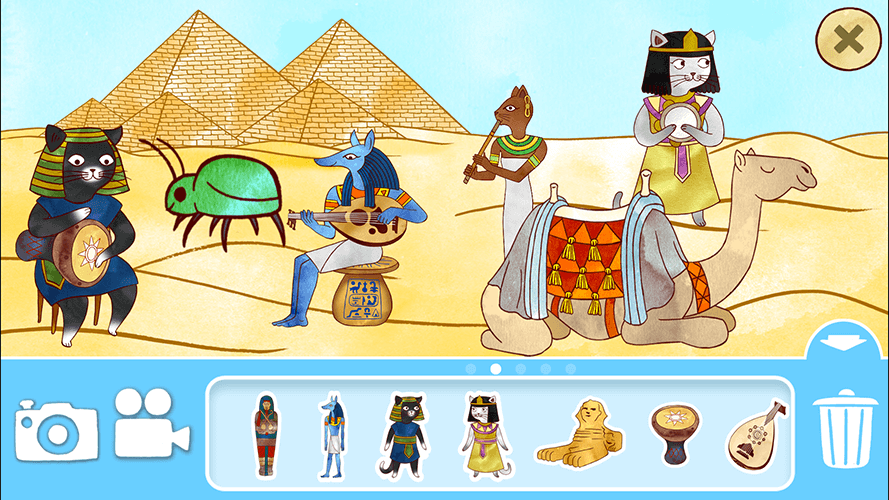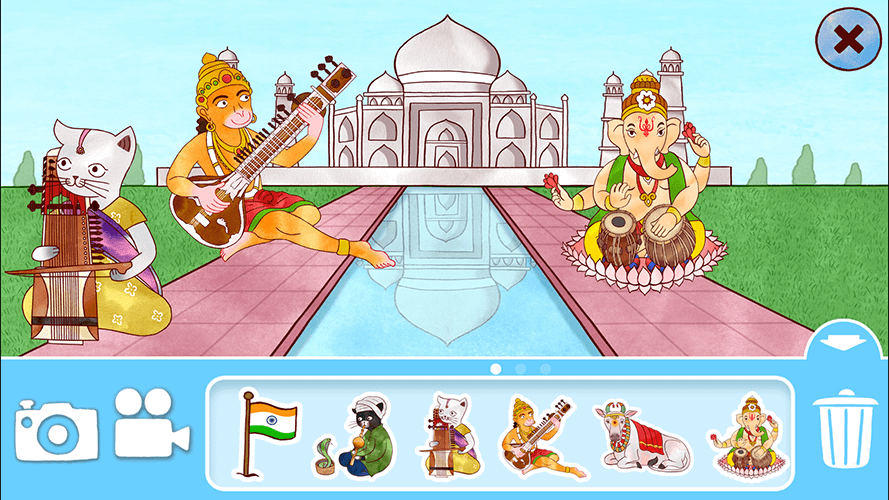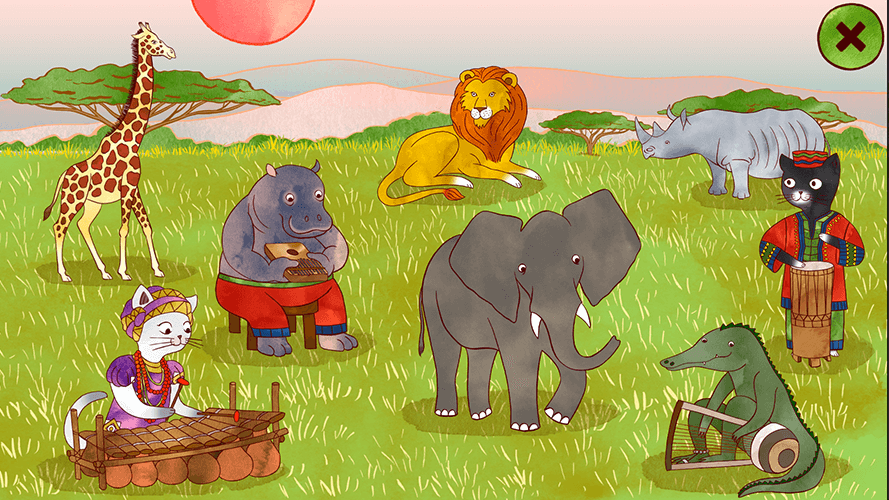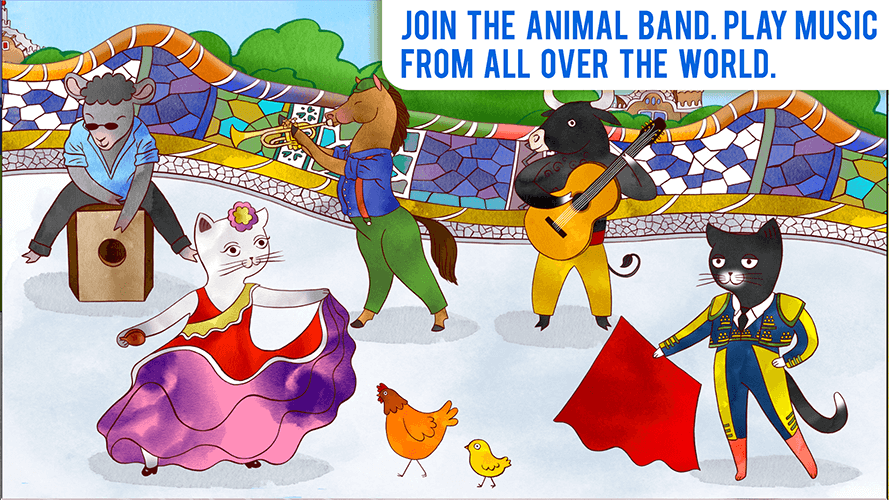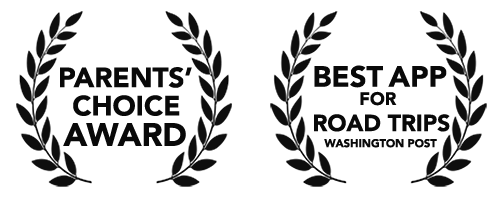 Hop into a hot air balloon and visit the world with Jazzy and Jasmine the musical cats
Join our two kittens, Jazzy and Jasmine on a magical journey as they travel the world in a hot air balloon. Visit Brazil, Japan, Spain, India, Australia, Ireland, Russia and more, as we explore each country's unique music and culture.
Play the different musical instruments with interactive fun pages filled with entertaining sounds and vivid illustrations. From the sandy pyramids of Egypt to the wildlife of Kenya, Jazzy World Tour is an adventure that is sure to broaden your child's horizon.
CREATED BY PROFESSIONAL MUSIC EDUCATORS – DESIGNED FOR YOUNG KIDS
AWARDS:
• Winner of a Parents' Choice Award
• Washington Post – Best Kids Apps for Road Trips
FEATURES:
• New quiz section for each country! Kids can test their knowledge and share results with parents and teachers.
• Create your own amazing videos and photos. Save them in the travel book or share your creations for FREE. No need to register and pay for downloads.
• Your kids will learn smart facts about music instruments, animals, food and culture from around the globe.
• Listen to quality and authentic music from each country. We gathered professional musicians from all over the world and recorded them in our New York City studio!
• This app has proven to be challenging and fun for kids ages 5-10.
• This app will teach your kids and keep them engaged for hours of happy learning. Perfect for classroom or homeschool students.
• Even parents will learn a thing or two about the different countries presented. Share the learning experience with your child!