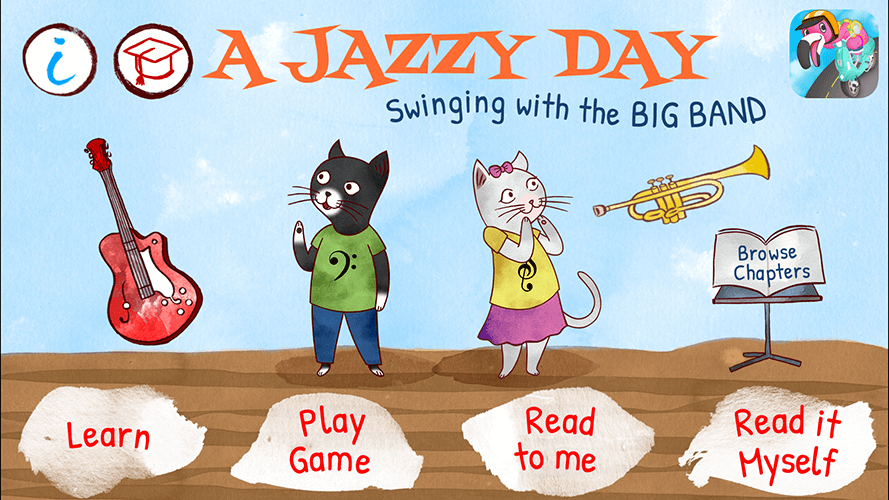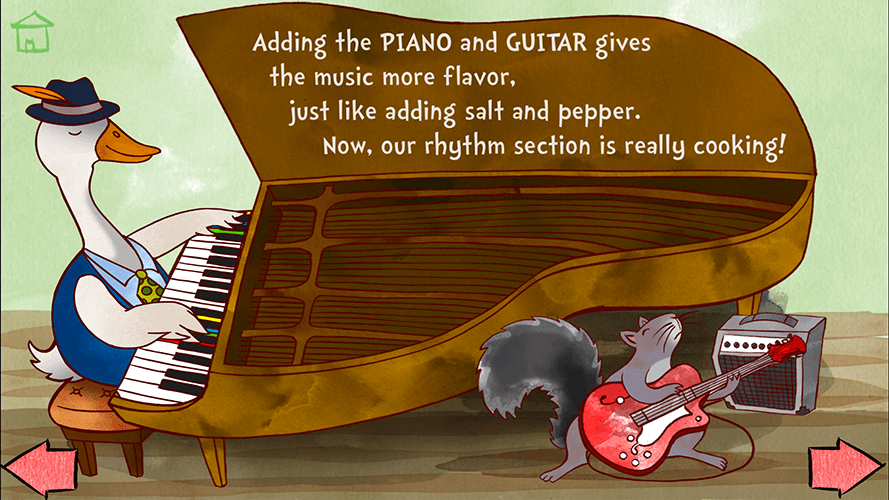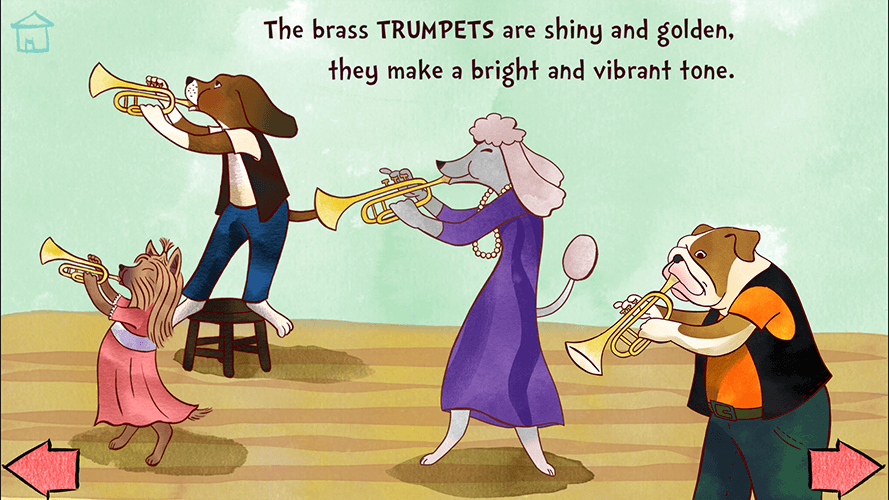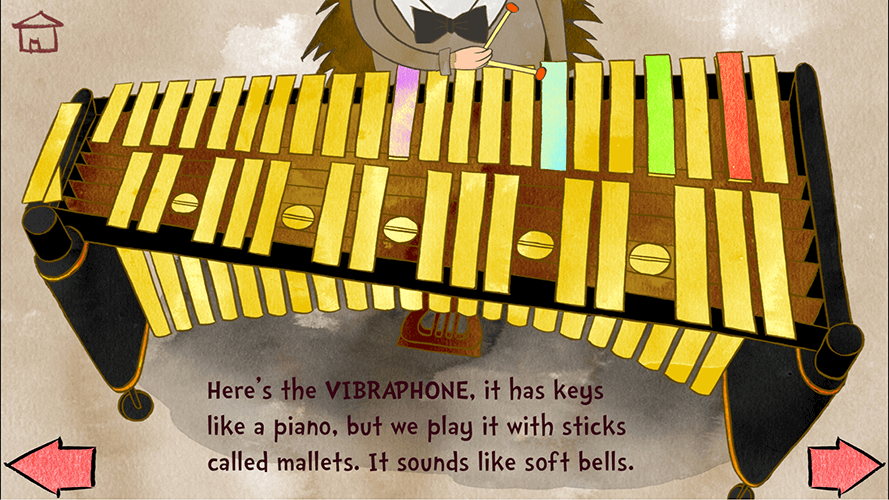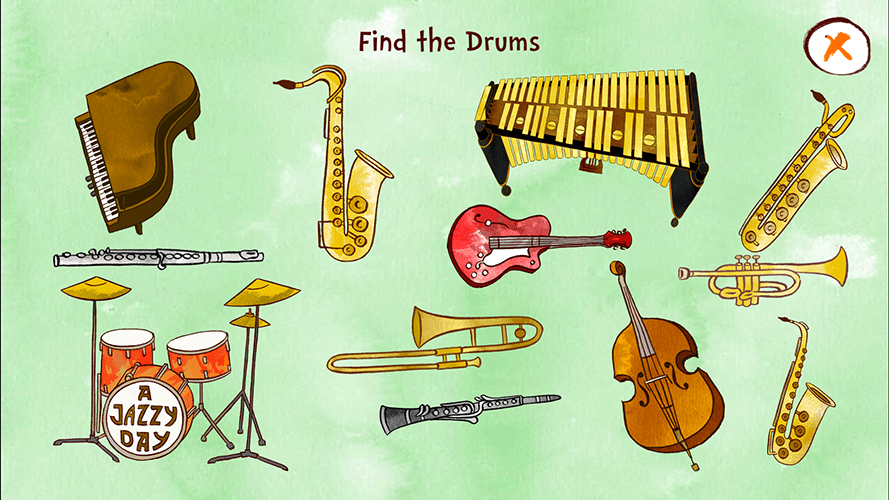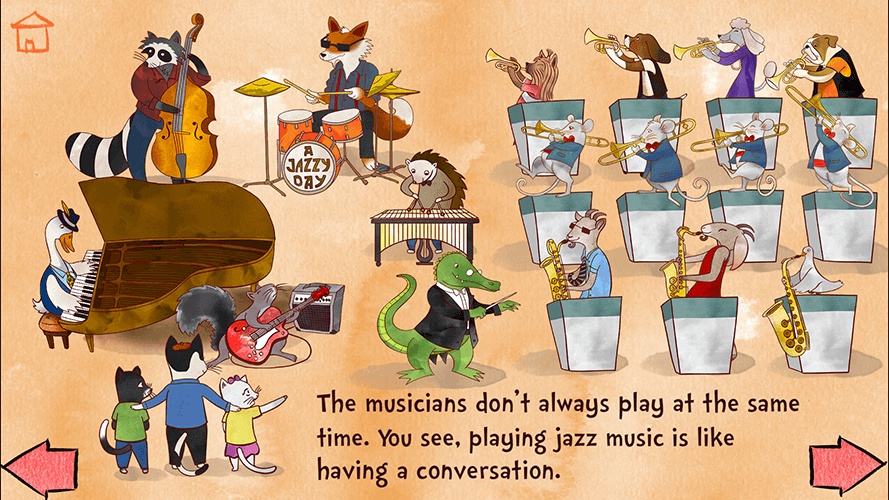 This top educational app offers your kids a brand new musical learning experience
This fun and interactive story will teach your child about music instruments and jazz music. The book features original illustrations and music, as well as sounds from real acoustic instruments. Join our two cute kittens as they visit the Jazz Big Band and meet the animal musicians. Play our featured interactive audio and visual games "Find The Instrument" or "Which Instrument Sounds Like This?" and put your knowledge to the test.
AWARDS:
• Winner of the Children's Technology Review Editor's Choice Award for Excellence in Design
• Winner of the Academics' Choice Award
• Winner of the Parents' Choice Award
• Featured as Apple's "New and Noteworthy" and "Staff Favorites" for Education
• Horizon Interactive Awards Winner
• Best App Ever Award
FEATURES:
• Interactive pages – touch the animals or instruments and listen.
• Original Jazz Big Band music and audio recordings of real acoustic instruments.
• Animated Big Band arrangement demonstrating the use of the different instruments and sections.
• Vivid and colorful illustrations that every kid will love.
• Read to Me – reads and plays the story automatically.
• Read it Myself – allows you to read the story at your own pace.
• Games : "Find the instrument" and "Which instrument sounds like this".
• Available on iPhone, iPad and iPod touch.
• Very easy and simple to use – especially designed for little fingers.
• This app will teach and inspire your child to start playing a music instrument.
• Fun for children, and parents will enjoy watching their kids learn!
• Support for Spanish.
To change the language go to the device settings

-> A Jazzy Day -> Language
Select the language and open the app.