Memorial Day weekend marks the beginning of summer and outdoor fun activities. Rainy days and vacations notwithstanding, there are myriad ways to entertain children and find wonderful (and often free) outdoor family events all over New York city. We've listed some ideas below. Let us know if you plan to attend any in the comments section, and be sure to add in your own suggestions too!
Outdoor Events and Park programs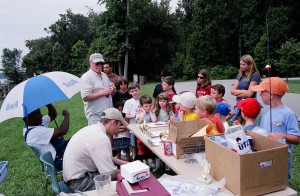 It's not difficult to find several options at Central Park; the challenge might be more about choosing whether to visit the zoo; Belvedere Castle (to learn about the park's flora and fauna); boat rides on the lake; storytelling near the Hans Christian Anderson statue; swimming in Lasker pool; fishing at the Meer; attending a marionette theatre performance; or model boat sailing. Choosing one activity a week takes you almost to Labor Day!
Prospect Park has its very own Audubon Center in their historic boathouse, a zoo and several nature trails and playgrounds.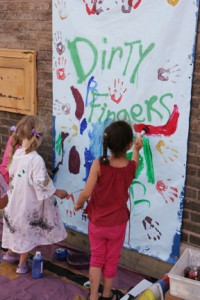 The Children's Museum of the Arts brings several free hands-on art workshops to several of New York City's parks, including Hudson River Park, Highline Park Museum Morning, River to River Festival, and Governor's Island
In addition, Madison Square Park Conservancy has a division called  Mad. Sq. Kids, a free program for children that includes several activities including Art in the Park
If you've been to Bryant Park, you must have noticed the beautiful vintage merry-go-round, Le Carrousel near 41st Street, but did you know that beyond going for a ride, kids can enjoy events there as well?
Beyond the block parties that may be happening in your neighborhood, the 10th Annual Big Apple Barbecue Block Party will take place in Madison Square Park on Saturday and Sunday, June 9- 10 from 11:00 AM – 6:00 PM.
If you can find a good viewing spot along the East River, the Macy's annual Fourth of July fireworks create an exciting and gorgeous spectacle (even if you end up watching it on TV instead of braving the crowds!)
For the Francophile in you, the annual Bastille Day on 60th Street takes place on Sunday July 15 in New York City between Fifth and Lexington Avenues from 12:00 to 5:00 p.m.
If your family loves tennis, the U.S. Open's Arthur Ashe Kids Day takes place at the USTA Billie Jean King National Tennis Center Grounds located in the Flushing Meadow Corona Park on Saturday, August 25. (Tickets go on sale June 11.) Activities are usually planned for a full day of fun, including a stadium show.
Concerts for kids
City Parks Foundation's SummerStage calendar lists an impressive, extensive list of performances. (You can refine results by clicking on the Kids and Families categories on left hand side of the web page.)
Madison Square Park also offers a Mad. Sq. Kids Summer Concert Series featuring performers like The Deedle Deedle Dees, Moona Luna, and Father Goose.
Movies
On Fridays at Pier 46, the Hudson River Park River Flicks are all for kids, including Kung Fu Panda, Superman and the Smurfs (July 13 to August 24)
The Film Festival in Bryant Park features some family-friendly movies, like The Wizard of Oz and Raiders of the Lost Ark. (Mondays, June 18 to August 20)
The Intrepid summer movie series is decidedly focused on family fare, like Spiderman, The Muppets and Jurassic Park. You can bring lawn chairs, picnic baskets, blankets, food, snacks and non-alcoholic beverages. (Doors open at 7:30PM, and films begin at sunset, weather permitting. Space is limited and seating is on a first come first serve basis.)
The movies scheduled at Brooklyn Bridge Park's Syfy Movies With A View are mostly geared to families and kids, like E.T, To Kill a Mockingbird and the final movie will be chosen based on a public vote! (Thursdays July 5 to August 30)
What are your favorite summer family activities? Please chime in below!
Giuliana is a writer and social media strategist who lives in Jersey City with her husband and adorable Maltese puppy, Bianca. Connect with Giuliana on Google+
Image credits:
edenpictures, spaceamoeba
,
vastateparksstaff, dpape